How To Garnish Tiki Drinks
Fun, simple toppers for your tropical drinks
Warm, humid summer evenings call for frosty tropical drinks—and they're especially refreshing when you've been hosting and greeting guests for a few hours. Luckily, making colorful, festive and delicious tiki-style cocktails at home is easy—and, with the aid of a few simple garnishes, the drinks are impressive enough to form the centerpiece of summer party.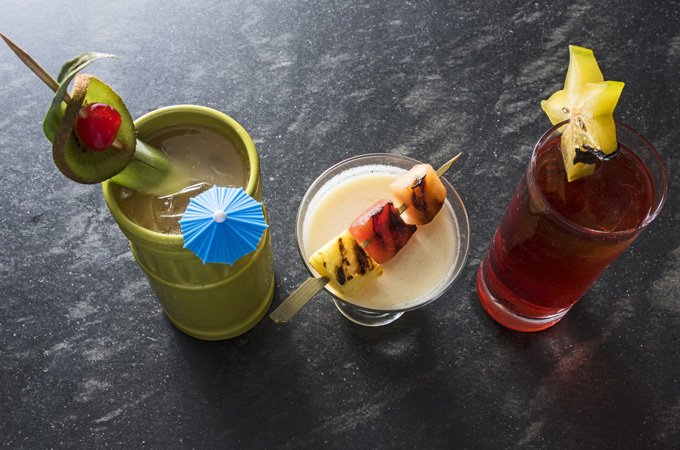 In this video, learn how to make three inventive toppers—pineapple frond, grilled tropical fruit, flaming star—that can bring the South Pacific to your own backyard.
Crate and Barrel provided the products featured here and sponsored this post.